We are proud to bring you this exciting line up of speakers.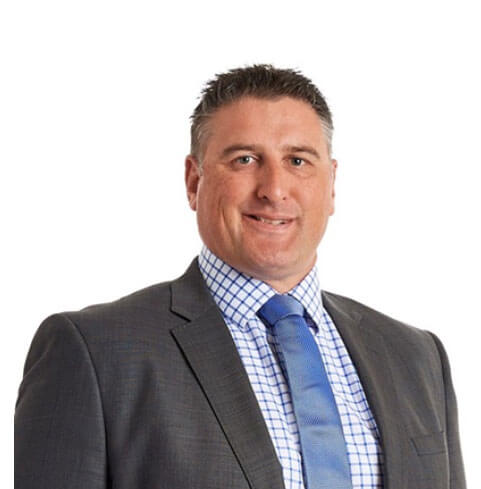 Craigs Investment Partners
Aaron Moores joined Craigs Investment Partners in 2011, after working for National Bank's Private Banking division. He has also worked in the UK as a Financial Consultant for Lloyds TSB.
Aaron holds the following qualifications:
Certificate of Authorisation AFA (2011)
Graduate Diploma in Business Studies, Massey University (2007)
Chartered Insurance Institute UK, Financial Planning Certificate 1 & 2  (2005)
Bachelor of Commerce and Management, Lincoln University (2000)
He is a member of or accredited with the following organisations: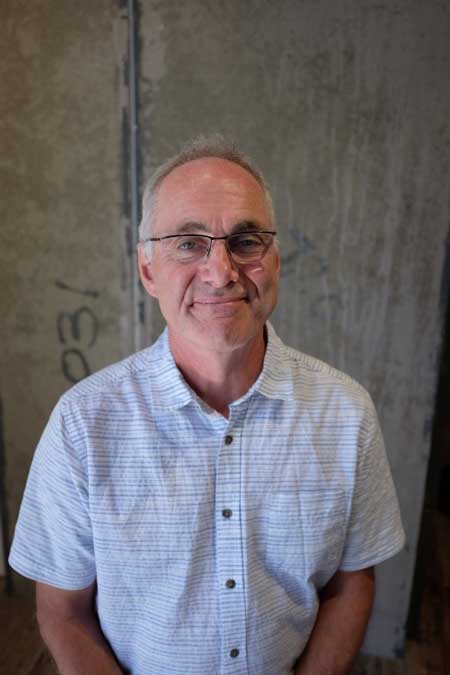 Executive Director - Purpose Capital Impact Fund
Executive Director Purpose Capital Impact Fund & Executive Chair Enterprise Angels.
Driven to make a difference. Helped establish 'angel' investing in New Zealand and founded Enterprise Angels, a unique Fund Management / early stage business investment model and New Zealand's largest investment group of its kind. Since inception, Enterprise Angels, has, grown to over 200 members and provided more than $40 million in equity capital to New Zealand's most exciting early stage companies.
Bill is now helping establish 'impact' investing. He founded New Zealand's largest impact investing fund to date, Purpose Capital, which has just achieved its first close at $20M. Purpose Capital is a collaboration between the New Zealand commercial and philanthropic sectors investing to drive social and environmental change in New Zealand.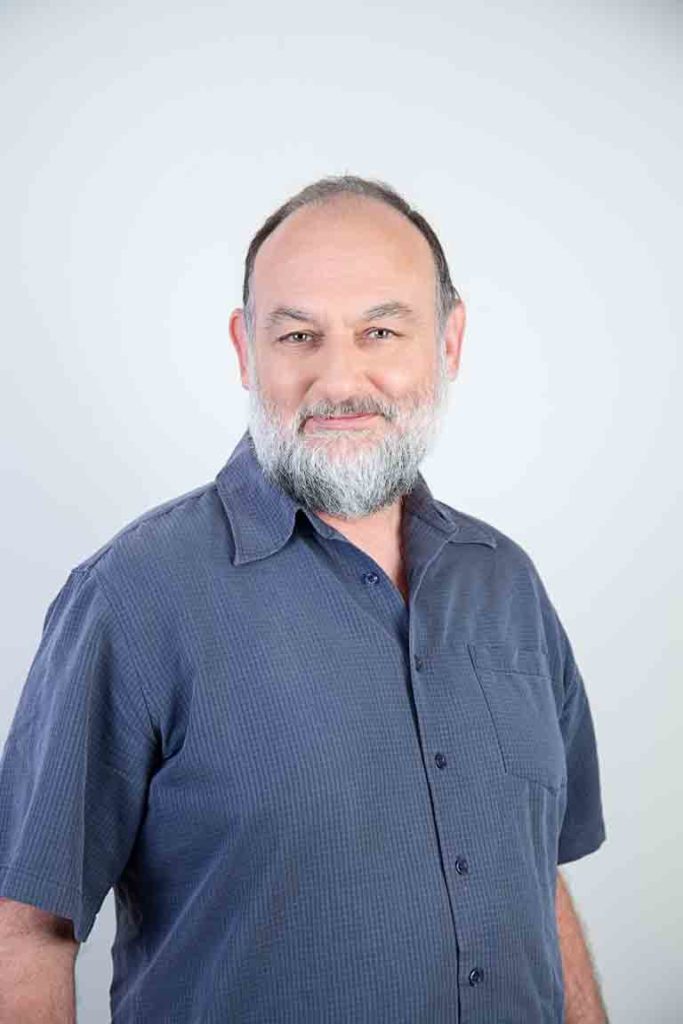 Managing Partner - Gilligan Sheppard
Bruce Sheppard co-founded Gilligan Sheppard in 1985 and is the Managing Partner. Bruce prides himself on telling clients what he honestly thinks, rather than what he thinks they want to hear.
Strategically as a firm Bruce has successfully positioned Gilligan Sheppard as a wealth services firm. They help clients generate, maintain and optimise wealth through business and investment.
Our culture is business and investment driven not accounting focused and we can truthfully say we have eaten the fruit and bitter pills of business as have our clients, and we know through doing it what works and doesn't work in crisis and opportunity.
He founded the New Zealand Shareholders Association in 2001, and as a result has been exposed to the regulatory process of government and all aspects of the capital markets in New Zealand, including the inner functioning of regulators, major listed companies and market intermediaries.
Bruce was a foundation member of the Financial Markets Authority and participated in the building of effective governance over regulatory powers and processes. He was also appointed to the New Zealand Order of Merit (ONZM) for services to business.
Bruce has spoken twice before at this forum. His continuing passion is finding purpose in business and being aspirational for ourselves, our people and our country.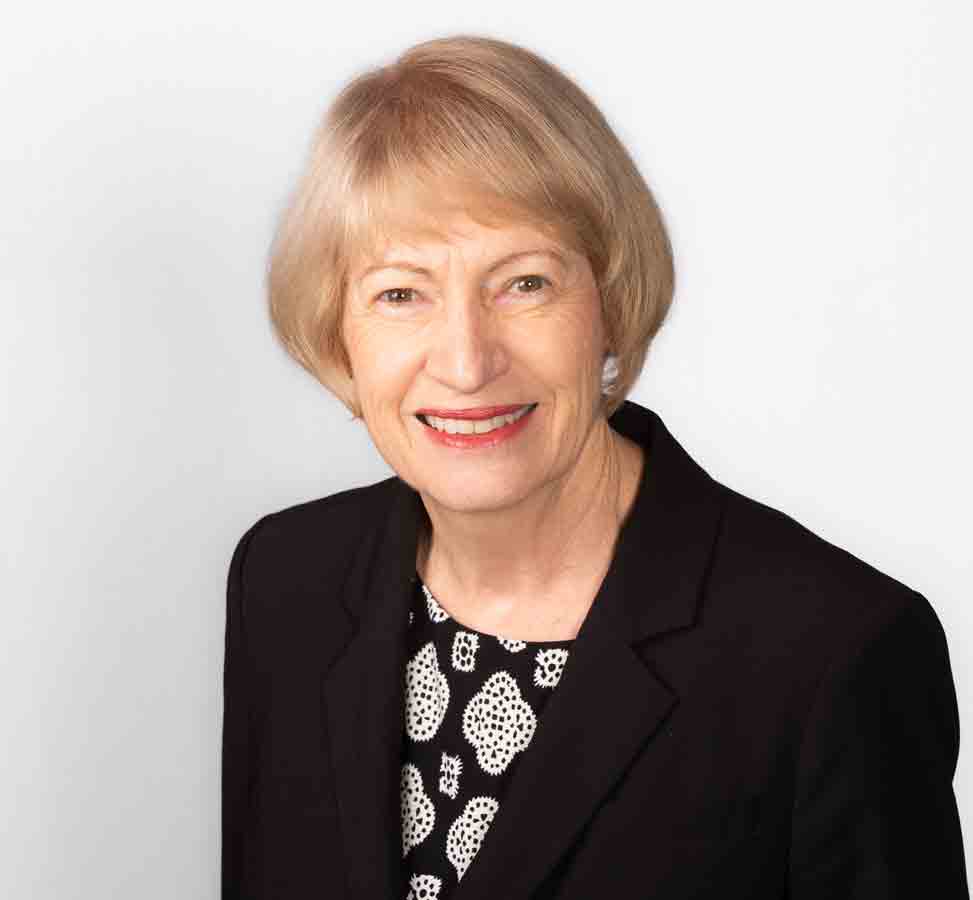 Carolyn has over 20 years' experience leading large, complex service delivery organisations, and substantial change management programmes.
Carolyn joined us from the NZ Customs Service, where she was the Chief Executive and Comptroller.
As well as her Chief Executive responsibilities, Carolyn is Chair of the Public Sector Auckland Career Board, and a member of the Victoria University of Wellington Business School Advisory Board.
Before joining Customs in 2011, Carolyn held the roles of Deputy Commissioner Service Delivery and Deputy Commissioner People, Capabilities, and Governance at Inland Revenue. She was responsible for front-line service delivery functions including audit and investigations, contact centres, customer operations, customer and product innovation, litigation management, and the integration of new government programmes.
Earlier in her career, Carolyn worked for Air New Zealand where she was head of the Human Resources and Organisational Change.
Carolyn holds a Bachelor of Arts from the Victoria University of Wellington.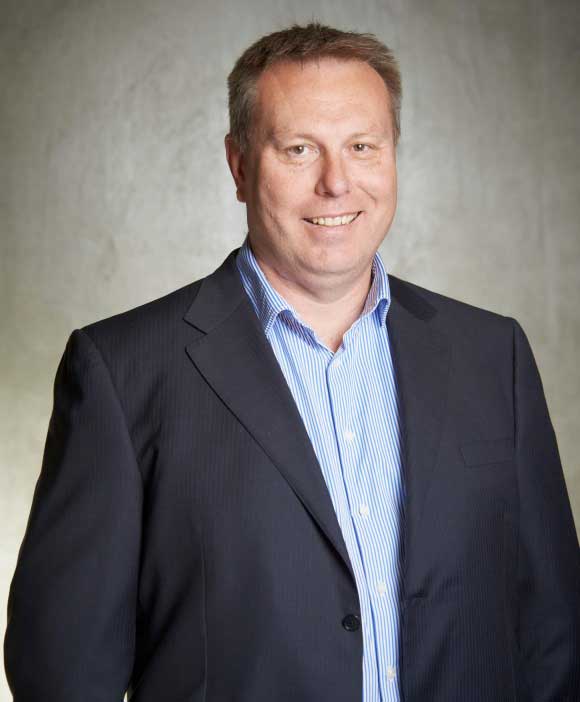 Chief Executive Officer - Tainui Group Holdings
Chris Joblin joined Tainui Group Holdings, the intergenerational investment arm of Waikato-Tainui in 2009, and has been CEO since mid-2015. He is passionate about delivering sustainable long-term returns and employment outcomes for the 76,000 members of the iwi. He is a director of TGH's hotel, residential, retail and commercial property businesses, and an active champion for TGH's 480 hectare inland port and mixed use development at Ruakura. Chris was previously CFO at AFFCO Holdings. He is a member of the NZ Institute of Accountants (CA) and the Institute of Finance Professionals NZ (INFINZ – CTP).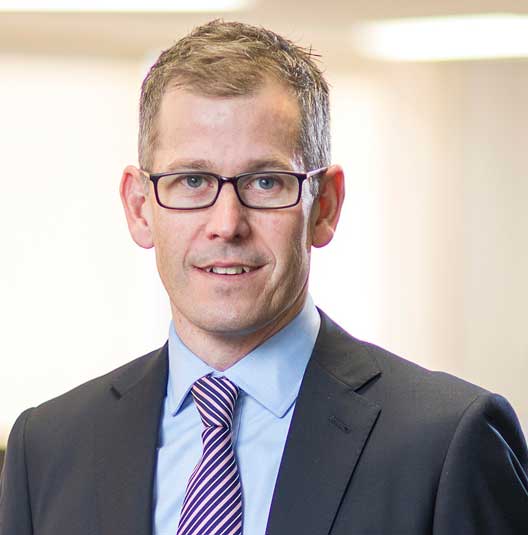 GM - Economics, Financial Markets & Banking
Christian is Assistant Governor and General Manager of Economics, Financial Markets and Banking.
He is responsible for the full cycle of monetary policy formulation, implementation and maintenance of liquidity in financial markets, provision and circulation of currency, and the operation of interbank payment and settlement systems.
Prior to taking up the role in 2019, Christian was part of the team that established Harbour Asset Management, which was awarded Morningstar New Zealand Fund Manager of the Year in 2014, 2016 and 2017.
Before this, Christian spent 9 years at the Bank of England, where he held senior positions including Private Secretary to the Deputy Governor, Chief Manager of the Sterling Markets and Head of Market Intelligence.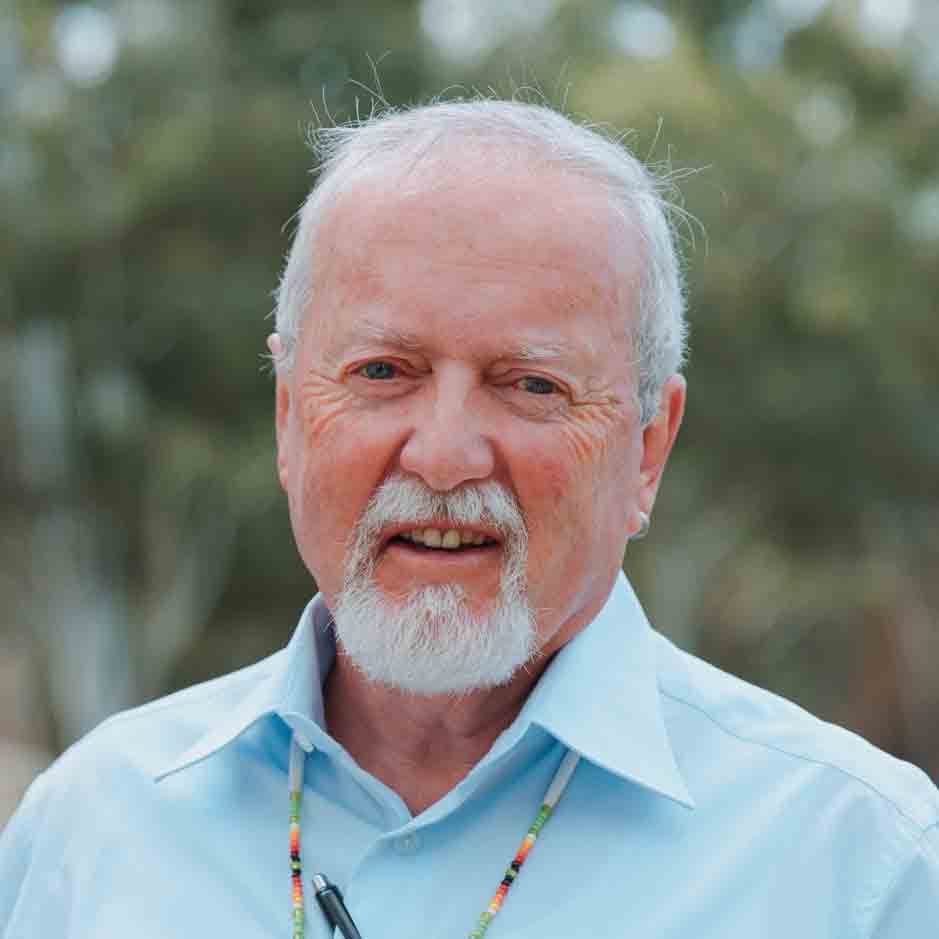 Indigenous Australian Scholar
Professor Dennis Foley is an Indigenous Australian scholar well known in research circles in the growing discipline of Indigenous Entrepreneurship. His matrilineal links are with the Gai-mariagal of the north eastern edge of the Sydney basin and his patrilineal connections are with the Wiradjuri of the Turon River region north east of Bathurst in western New South Wales. Three years ago he joined the Canberra Business School in the faculty of Business Government and Law at the University of Canberra. His main research focus is towards the emerging discipline of Indigenous enterprise and entrepreneurship. Dennis' career within the tertiary education sector began almost thirty years ago researching an Indigenous Career and Employment strategy for Griffith University followed by the establishment of the first Australian Indigenous Degree program in Contemporary Australian Indigenous Art. Several teaching appointments followed including teaching MBA, Indigenous Land-Use Management Practice at the University of Queensland, Business and Management courses at the Australian Catholic University, and teaching Humanities, Education and the Arts at the Universities of Queensland, University of Sydney, Queensland University of Technology and the University of Hawaii, as well as Financial and Strategic Management at Swinburne University.
Prior to joining the tertiary education sector, Dennis held middle to senior management positions within the banking and finance sector. Professor Foley is a Fulbright Scholar and dual Endeavour Fellow. His publications focus on social inclusion and cross disciples such as Indigenous Literature, Indigenous History, Indigenous Studies, Business Management (Entrepreneurship) and Indigenous Epistemology and Pedagogy. In a recent successful Australian Research Grant rejoinder Dr Foley was described by his examiners as:
"… Foley holds much credibility in this field. His contribution to the field of Australian Indigenous business and economic engagement is significant, and his personal knowledge of the field is very strong".
"Outstanding: Of the highest quality and at the forefront of research activity in this space. Prof. Foley leads research in the space of Indigenous entrepreneurship and enterprise development in Australia".
 "Professor Foley has done more than any other Australian researcher to develop the study of Indigenous businesses."
He is active within the Indigenous community and Indigenous business associations that includes the NSW Indigenous Chamber of Commerce. He has also received several ministerial appointments to state and federal Advisory Committees and currently researches in Canada, Ireland and across Aboriginal Australia.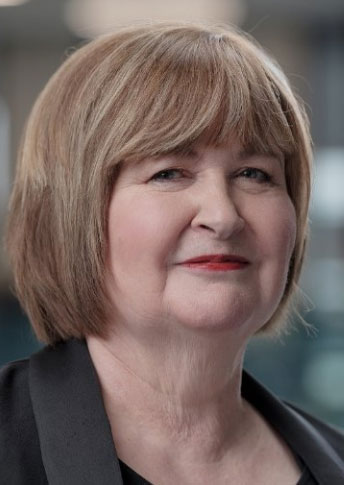 Publisher & Leading Business Commentator
Fran O'Sullivan is a publisher and leading business commentator who has been instrumental in creating significant platforms to advance New Zealand's key international trade and business relationships. She is strongly pro-trade and has a passion to see NZ business succeed both at home and internationally. Fran founded NZ INC in 2005 to further champion business engagement with major offshore markets, particularly China and the US. She is a member of the New Zealand China Council and hosts the annual China Business Summit. She was also a founding director of the formation of the United States New Zealand Council where she now chairs the Advisory Board and is also a member of the executive board. Fran has served as New Zealand Media and Entertainment (NZME) Editorial Director of Business. She is a prominent columnist for the New Zealand Herald and launched the influential Mood of the Boardroom CEO Survey. She is also a former editor of National Business Review.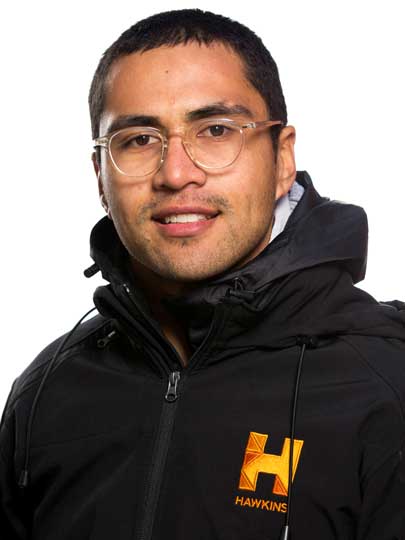 Ngai Te Rangi, Ngati Porou, BEng(Hons)
Raised in Tauranga in a small papakainga in Matapihi. My studies were conducted at the University of Waikato in the field of engineering specializing in chemical and biological processes.  I have worked at Balance Agri-Nutrients (intern), Pollen Plus (pollen extraction), Pacific TnR (pine extraction plant) and I am now a Construction Cadet at Hawkins Construction; working on the Farmers Development in the Tauranga CBD area.  I assist Tukairangi Investments Ltd as an investment analyst and hope to be an Associate Director in due course.  I am interested in finding business opportunities with Maori land utilization and look forward to gaining more experience in direct business development opportunities in the Maori business sector and start-up environments.  My vision is to help create abundance in Maori communities through business, education and advancing a greater appetite for risk taking with our own whanau entities nationally and internationally.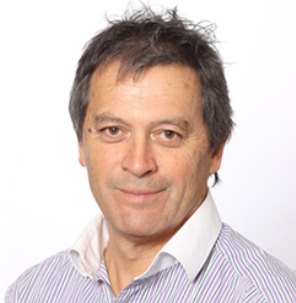 Animated Research Ltd, Dunedin
Ian Taylor, Maori Leader of the year (2013) and NZ Innovator of the year (2019) for a very special breakfast presentation. Land of Voyagers tells the story of the greatest human migration of all time – the voyage of discovery undertaken over 4,000 years by our Polynesian tupuna. Ian has described this initiative as "the most important work of his life" and the Land of Voyagers initiative has been created as a koha, a gift for all New Zealanders, especially our rangatahi/youth. "If they grow up with this knowledge, with all of their cohort, they will change the country. That's how you make a shift, you inform your young people."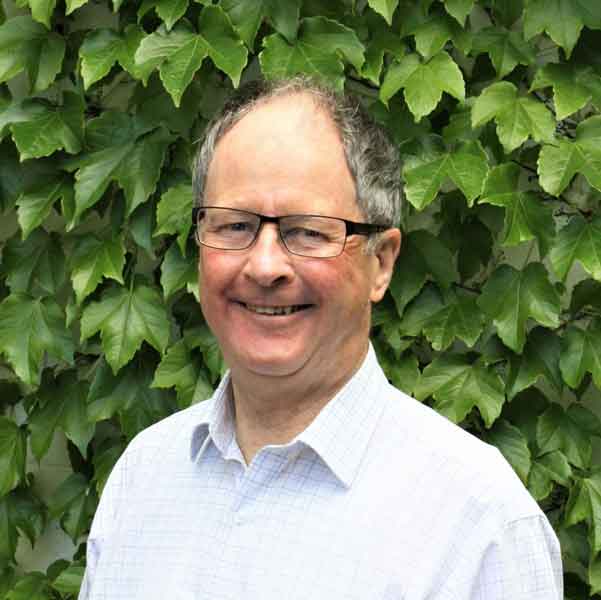 Managing Director & Actuary - Eriksen Global
Jonathan has over 40 years' experience in superannuation and investment consulting and is one of the most experienced actuaries in New Zealand. Some of his major assignments include:
He is a past director of Tainui Group Holdings – a Maori Incorporation that has assets in excess of $800 million and currently serves on the Investment Committee to two major iwi organisations.
In 2018 he helped the Republic of Nauru establish a compulsory superannuation fund for employers and employees.
He is currently a director of several companies, is a member of the Institute of Directors (NZ) and Chair of the Trustees Executors Investment Committee and the Board of the BNZ Officer's Provident Association.
Jonathan advises corporate clients on a wide variety of actuarial matters including asset-liability analysis, life and general insurance, actuarial valuations and so on. He also advises clients on superannuation (pension) issues and investment matters including governance, preparing SIPO's, asset allocation, investment manager search and selection and performance monitoring. Jonathan founded Eriksen & Associates nearly 25 years ago now known as EriksensGlobal. Funds under advice exceed $2 billion which includes several iwi and other Maori organisations as clients.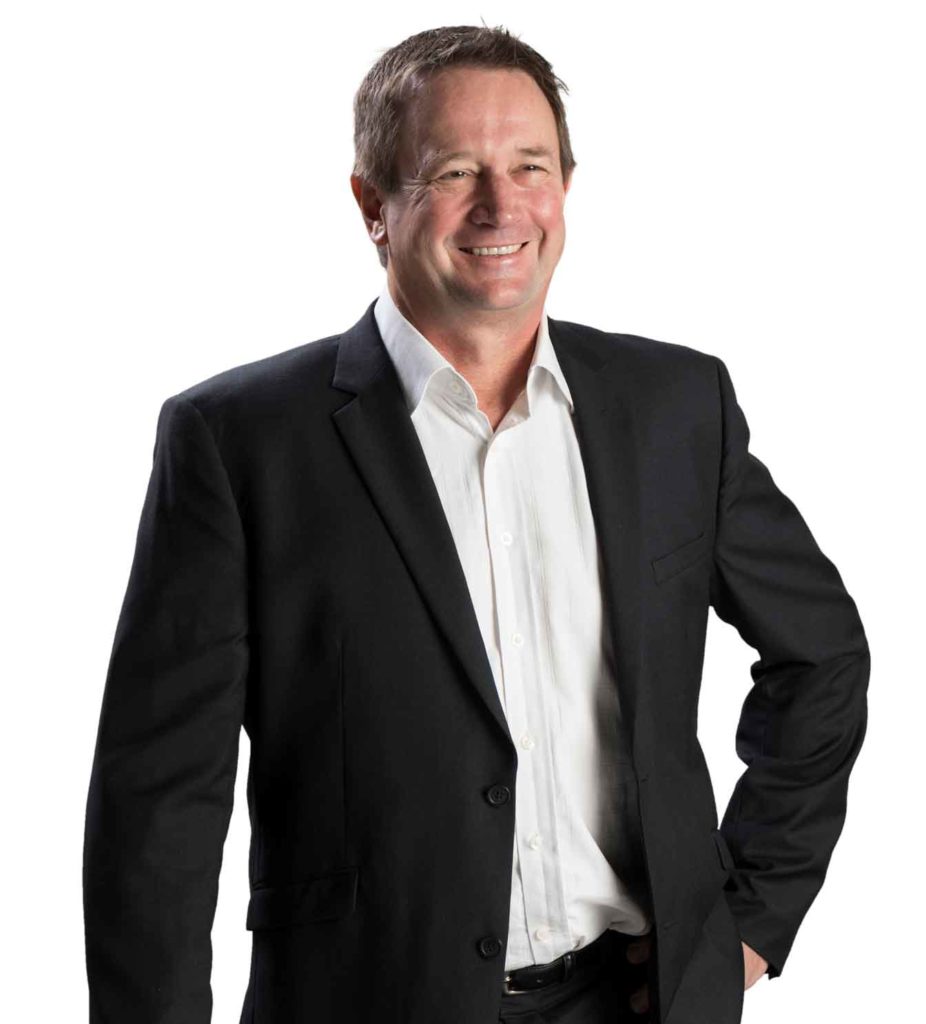 Chief Financial Officer - Trustpower Limited
Trustpower is a New Zealand based company headquartered in Tauranga that generates electricity and retails electricity and telecommunications. Its turnover is circa $1 billion with assets of around $2 billion. Trustpower has 800 staff.

Kevin started at Trustpower in 2007 after previous experience as Chief Financial Officer in an electricity lines distribution company. Kevin is responsible for overseeing the finance and company secretary functions. In these roles he is responsible for providing strategic financial support to the Company and managing the operations of the capital raising, investor relations, finance function, financial reporting and financial transaction processing.

Kevin is a Chartered Accountant (CA) and has a total of over 20 years of experience in the electricity industry. He is a Chartered Director and is Chair of King Country Energy Limited.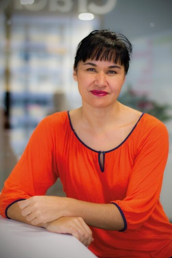 CEO - Miro Limited Partnership
Liz joined Miro in December 2017 and became the CEO in December 2018. Miro is an integrated Māori horticulture company owned by 28 Māori authorities with a  bold vision to transform Māori land and economic development through high-value horticulture – growing over Māori land and employing Māori people. Since joining Liz has overseen the development of 9 Miro orchards, commercial negotiations with strategic partners, securing of 90 hectares of Māori land for development, grant and loan applications with 5 government agencies, set-up of packhouse and post-harvest chain, capital raising and restructuring the business  for financial and operational excellence.
Prior to joining Miro, Liz was Executive Director at the Ministry of Business, Innovation and Employment (MBIE), responsible for leading the national Crown-Māori economic development strategy.  Throughout a 17-year career in the public sector with New Zealand Trade and Enterprise (NZTE) and the Ministry of Business, Innovation and Employment (MBIE), and ten years in the private sector, she has dedicated her career to growing New Zealand businesses internationally, with a specific focus on growing Māori exporters, leadership and economic development. Liz has lived and worked in China, Hong Kong, Japan, Korea, the USA and Australia.  She is currently a Council member of Toi Ohomai Institute of Technology. Liz whakapapa's to Te Arawa – Waitaha, Tūhourangi, Tapuika, Ngāti Moko.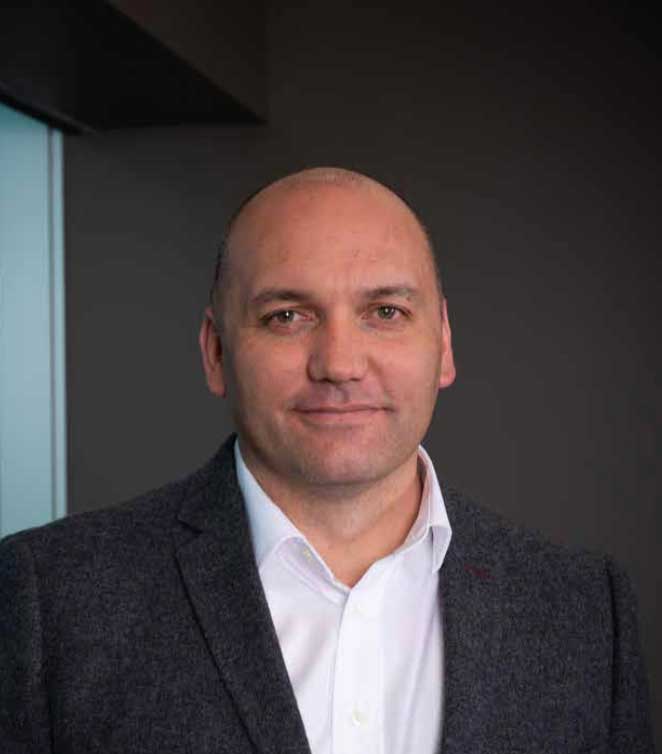 Co-founder - Hikurangi Enterprises
Manu Caddie (Ngati Pukenga, Tainui, Tongan, Pākehā) grew up in Tauranga, studied design in Wellington and followed his wife Nastaha to Gisborne in 1998 and then Ruatoria five years ago.
Manu is a co-founder of Hikurangi Enterprises, New Zealand Nutraceuticals, Hikurangi Bioactives Limited Partnership, Waiapu Investments and Rua Bioscience – a group of companies based in Ruatoria that have secured significant private investment since 2018.
Waiapu Investments is a community-owned and controlled investment vehicle that was used to raise $2.4m over one week from East Coast whānau and other supporters through an online crowdfunding platform. Manu will share some lessons learnt from that experience and the structures used to ensure community control over those funds.
Rua Bioscience (formerly Hikurangi Cannabis Company) is the first company to receive licenses for Medicinal Cannabis cultivation and importing of high THC genetics into New Zealand. The company has three shareholders including a community-owned investment vehicle and has used the funds raised to date to build pharmaceutical manufacturing facilities in Ruatoria and Gisborne. Rua Bioscience is going to market in 2020 to raise further capital for the next stage of development and Manu will share some of the lessons learnt as a Māori-led start-up that began with no money but a clear social mission and committed co-founders.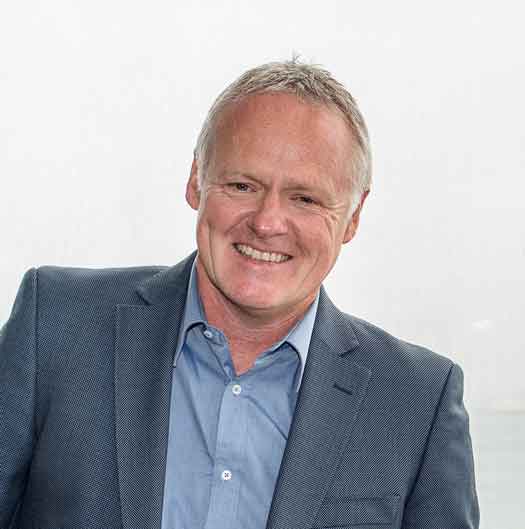 Chief Executive - Port of Tauranga Limited
Mark Cairns has been Chief Executive of Port of Tauranga Limited, New Zealand's largest and fastest-growing port, since 2005.
Prior to joining Port of Tauranga, Mark was Chief Executive of C3 Limited (formerly Toll Owens Limited) for five years. Mark is Chairman of Quality Marshalling Limited, and a Director of Northport Limited, Port of Tauranga Trustee Company Limited and Meridian Energy Limited. He is a Fellow of the New Zealand Institute of Professional Engineers and a Member of the Institute of Directors.
Mark has a First Class Honours Degree in Civil Engineering, a Bachelor degree in business studies and a Master of Management.
He has led a successful strategy to transform Port of Tauranga into New Zealand's international freight gateway and New Zealand's most successful port. It is the only New Zealand port able to accommodate the biggest ships to visit the country and its productivity rates lead Australasian ports.
Under Mark's leadership, Port of Tauranga has seen rapid growth, with annual cargo volumes reaching more than 25 million tonnes and annual earnings more than trebling. Its container terminal has the largest refrigerated container capacity in Australasia and handled 1.2 million TEUs (twenty foot equivalent last financial year.  He is supported by a loyal team of long-serving managers and staff. More than 90% of Port of Tauranga employees own shares in the company.
Port of Tauranga is also one of New Zealand's most successful listed companies. Since listing on the New Zealand Stock Exchange in 1992, the company has grown from a market capitalisation of $80 million to around $3.7 billion today (around six times its value in 2005). During Mark's tenure, Port of Tauranga has provided shareholders with an average annual compounding return of 19.7%.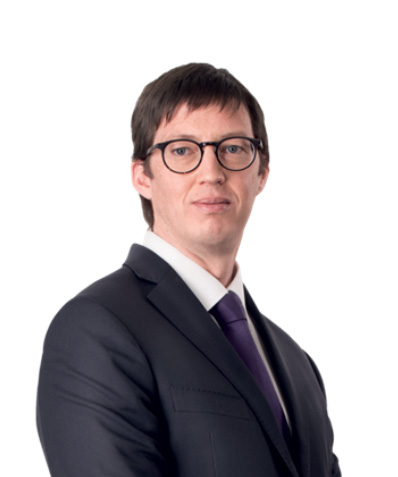 Head of Private Wealth Research
Mark joined Craigs Investment Partners in 2004. Before joining Craigs, he worked in the electricity sector for a number of years.
Mark is Head of Private Wealth Research for Craigs Investment Partners Private Wealth division. His team is responsible for all of the asset allocation, strategy and portfolio recommendation decisions for Craigs clients.
Mark has a regular presence in the business media, and spends time across the country speaking with business people, investors and clients.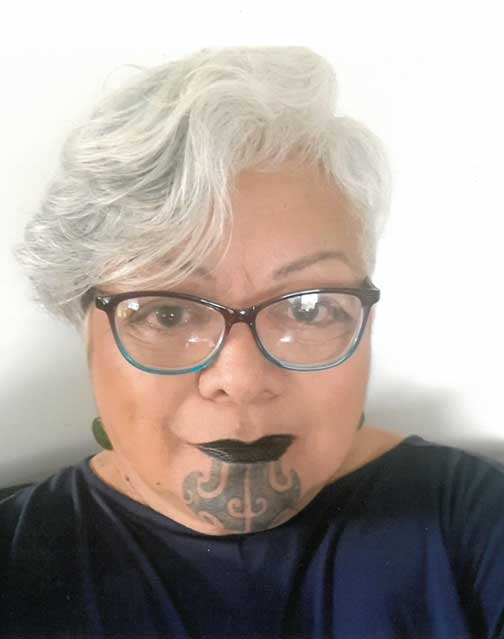 Māori Constituency Councillor
Ko Mauao te maunga, ko Tauranga te moana, ko Mataatua/Takitimu nga waka, ko Ngai Te Rangi, Ngāti Ranginui, Ngāti Pūkenga me Waitaha, ona iwi.  Ko Ngai Te Ahi, Ngati He, Ngati Tapu me Ngai Tamarawaho nga hapu, No Tauranga Moana ia.  Ko  Matemoana McDonald  tona ingoa.
Matemoana is a second term councillor on Toi Moana, the Bay of Plenty Regional Council for the Mauao constituency.
With nearly 25 years experience in local government advocating for Maori and Maori issues relating to the protection of te taiao she also has a keen interest in Maori economic development.  She is an environmental commissioner and is currently the chair of the BOPRC's standing committee, Komiti Maori.
She has advocated:
For Council funded initiatives to provide for strengthening of Maori capacity and capability
Support for Tangata whenua and Council to develop positive relationships based on shared understandings and mutually beneficial outcomes.
Support for the improvements to existing resource consent processes.
For the implementation of matauranga Maori in Council policies and processes.
For regular reviews of Council's statutory obligations to Maori, and including under the Treaty of Waitangi
Supporting Maori economic development in the Bay of Plenty region
Matemoana sees self employment and private businesses as a viable solution to providing employment for Maori and including the development of Maori land and resources.  She believes having structures and personnel in  place is crucial for supporting such initiatives so as to that support this is crucial to enabling Maori to prosper in this area.
She is therefore fully supportive of this event and has expressed her appreciation to be able to attend and introduce of our guest speakers.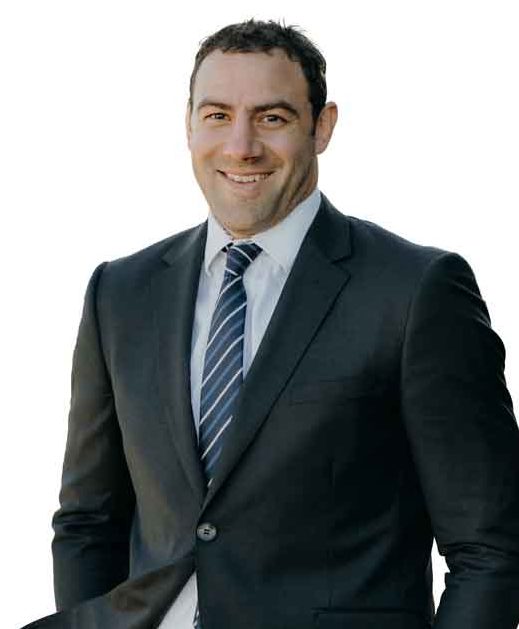 Country Sales Manager - Bay of Plenty
Following a five year Rural banking career, Matt Clutterbuck joined the successful BOP Bayleys Country team in 2016. Matt's skills spread across the rural sector with rural valuation qualifications alongside budgeting, finance along with farm skills and knowledge. He leads a diverse and experienced rural team at Bayleys, is an experienced negotiator and enjoys working with staff and clients to achieve their goals. Having played rugby in Ireland he has also represented Northland and BOP in the ITM Cup and a career highlight playing for the All Black Sevens in 2014.  Matt continues to play rugby for local Tauranga team; Nga Papaka o Rangataua, he is also a World champion Waka-Ama paddler and makes the most of the opportunities to share time with his fiancé Lou and young son and daughter.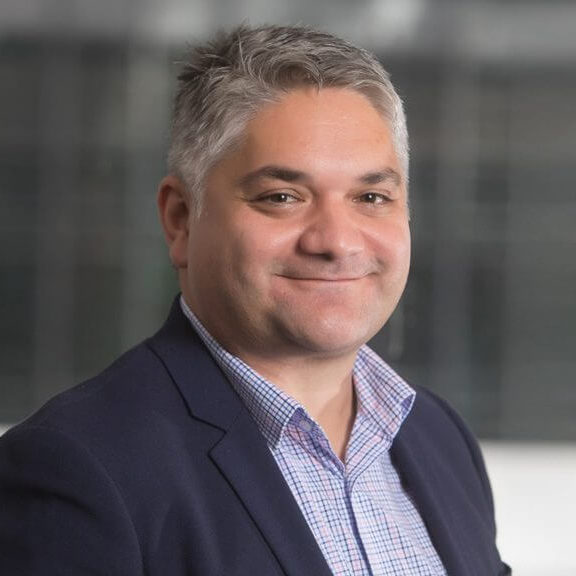 Executive Director of the New Zealand Maori Council
Matthew Tukaki is the Executive Director of the New Zealand Maori Council, a member of its national executive and Chair of Council's Auckland District. Tukaki is responsible for the implementation and management of its work program. Matthew has an extensive background in senior leadership, executive management and governance roles and is also currently the Chair of the National Maori Authority, Nga Ngaru, formerly the head of the world's oldest and one of the largest employment companies, Drake International, Chairman of Suicide Prevention Australian, Deakin University CSaRO and the joint initiative between the United States National Science Foundation and the University of Sydney (BESERG). Between 2009 and 2013 Matthew was Australia's Representative to the United Nations Global Compact and was appointed (2013) to the governing board of the UNGC by then UN Secretary General, Ban Ki Moon. Tukaki is a former Managing Partner of Dattatech Samsung SDS and former senior Federal Government advisor on knowledge and information management. Matthews trained as a Ministry of Maori Affairs Trade Trainee (1993) and then went on to an early career in the Department of Social Welfare, the Bank of New Zealand and Software Education Associates. Matthew was born and raised in Upper Hutt and whakapapa's to Matakana Island and Te Kaha. He is of Ngai Te Rangi, Te Arawa and Whanau a Apanui descent. Tukaki resides in Auckland.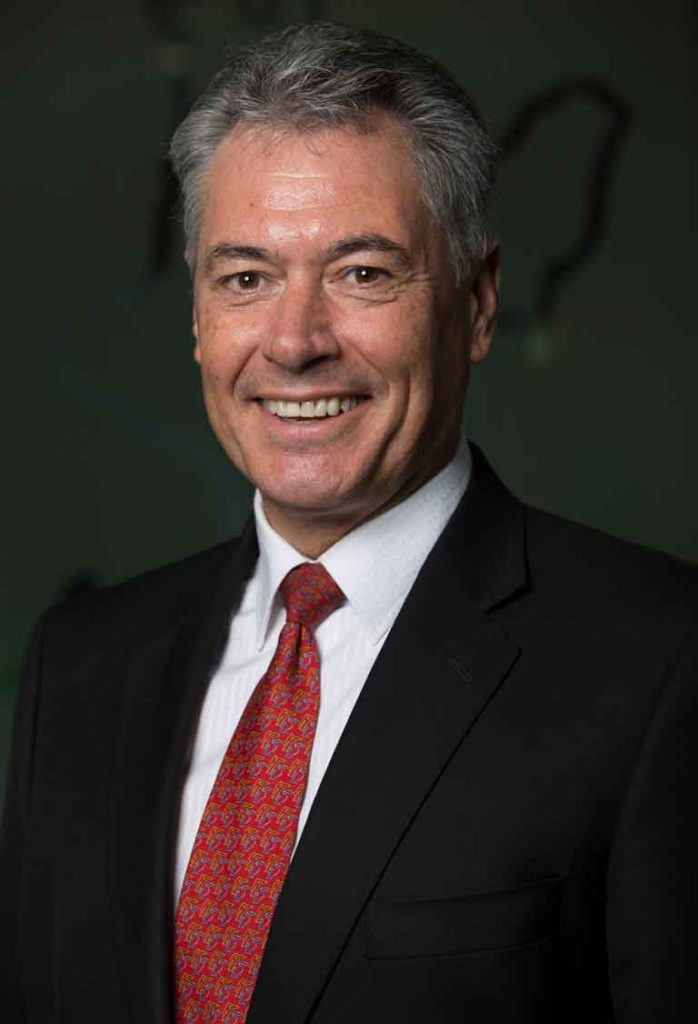 Chairman - BNZ Partners, Waikato Region
Mike is a professional director with extensive experience across a range of sectors including agriculture, city regeneration, energy, fisheries, investments, logistics, property.
He currently holds directorships on the boards of Argosy Property, Ngai Tahu Holdings, Ngamotu Hotels, NIWA, OSPRI, Panuku Development Auckland, Rotoiti 15 ILP, Tai Hekenga, Te Atiawa Iwi Holdings and The Rees Management. He is also Chairman of BNZ Partners, Waikato Region.
Mike's past executive career includes CEO of Tainui Group Holdings (TGH) and senior executive roles with Port of Tauranga, Fonterra, NZ Dairy Group and Elders Pastoral. His past governance background includes directorships on the boards of Transpower and NZL Group and a Ministerial appointment to the University of Waikato Council.
Mike holds an MBA from IMD, Lausanne, an FCA from the Chartered Accountants Australia and New Zealand and is a Chartered Member of the New Zealand Institute of Directors.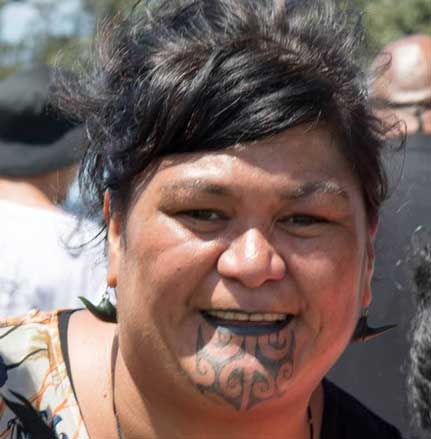 "Tēnā Koutou. As the Labour constituent MP for the Hauraki-Waikato seat my political journey began in the community and my tribal peoples of Waikato-Maniapoto.
These 'flax-root' origins keep me connected to the aspirations of people who want to improve their lives through quality education, a fair and decent society, social justice values that embrace Māori self-determination.
I live in the small town of Ngaruawahia with my two young children and husband. We spend much of our time connected to the social fabric that strengthens the life of our community. That means a lot of service and volunteering for the things we believe in.
During my 23 years of parliamentary service I have committed my effort to advance community and youth development, the interests of women's refuge, tribal development initiatives, education and social wellbeing. As an MP the role has enabled me to contribute to the collective aspirations of Maori and all New Zealanders."
 Ngā mihi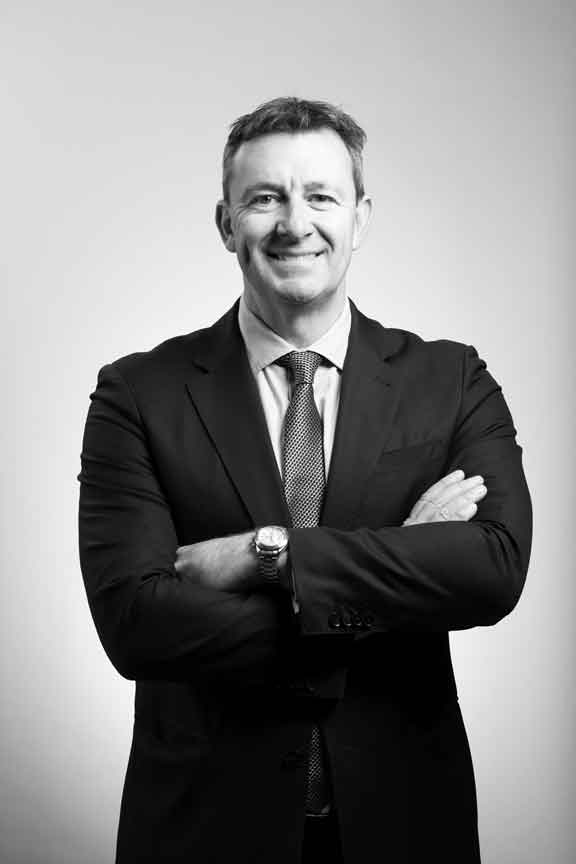 Managing Director - Forsyth Barr
Neil has over 25 years' experience in various roles in New Zealand capital markets. He joined Forsyth Barr as Research Director before being appointed Managing Director in 2001. Forsyth Barr is a leading New Zealand sharebroking firm and investment bank with ~335 staff across 21 offices throughout NZ and an office in Hong Kong. Forsyth Barr provides the full range of private client and institutional broking, wealth management and investment banking services advising over 50,000 clients on their investments.

Neil is Chair of the NZ Regulatory Board of Chartered Accountants Australia New Zealand (CAANZ), Chancellor of Victoria University of Wellington and a former Director of NZX and CAANZ. He is a Fellow of the Institute of Finance Professionals NZ (INFINZ), having been Chairman of the NZ Society of Investment Analysts 1999-2001. He is an Authorised Financial Adviser, a Fellow Chartered Accountant, Chartered Fellow of the IOD and a member of the CFA Society NZ and Stockbrokers & Financial Advisers Association of Australia.  Neil was an inaugural recipient of a Sir Peter Blake Trust Leadership Award in 2005.

Disclosure statements for Forsyth Barr Authorised Financial Advisers are available on request and free of charge. None of Forsyth Barr Limited or its related companies are registered banks.

For further details about Forsyth Barr visit www.forsythbarr.co.nz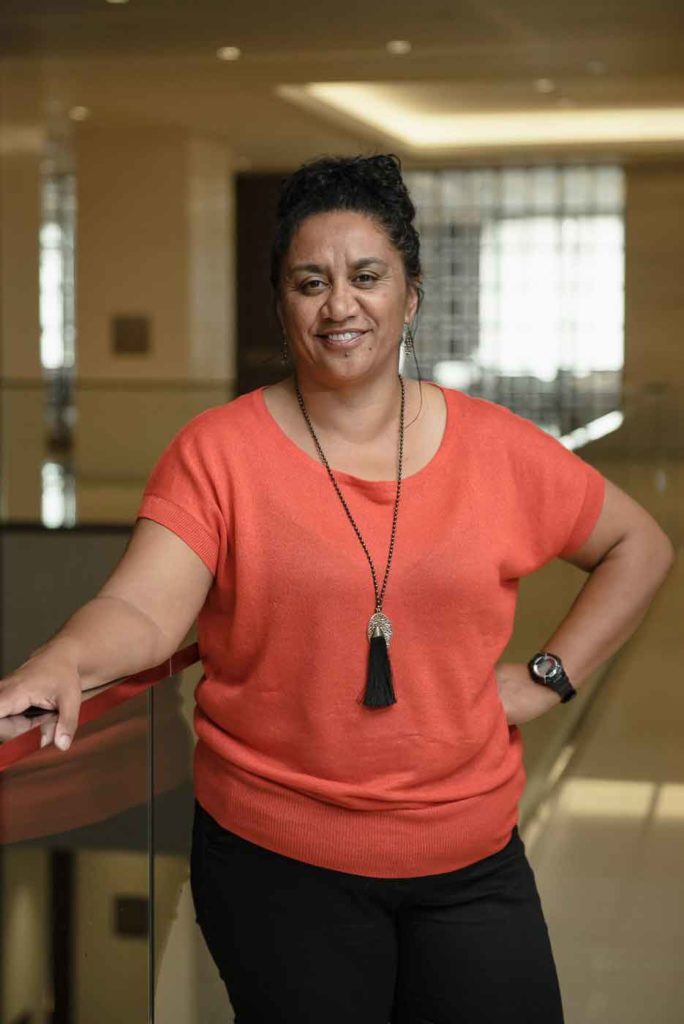 General Manager - Tukairangi Investments Ltd
Dr Riri Ellis is the General Manager of Tukairangi Investments Ltd, a 100% subsidiary of the Ngāi Tukairangi Trust, located in Mount Maunganui. Her primary role is to identify investment opportunities for the Ngai Tukairangi Group that fall outside of kiwifruit investment. Dr Ellis holds numerous governance roles including being a trustee for Ngai Tukairangi Trust, the Mataatua Delegate for the Federation of Maori Authorities, a director on Miro Ltd, Tuhono Whenua Horticulture Ltd, the Bay of Plenty Connections Leadership Group and Toi Kai Rawa (the BOP Maori Economic Advisory Board). She has a PhD in Management Studies from the University of Waikato, and a Certificate in Corporate Governance from the Institute of Directors. She also holds the role as Director of Maori Business Programmes, at the Wellington School of Business and Government at Victoria University of Wellington.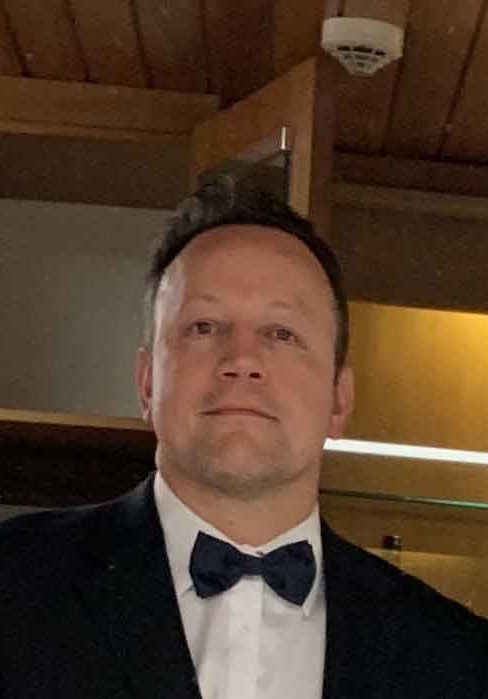 Managing Director - The Piripi Group Limited
Whakapapa: Waikato, Ngāti Maniapoto me Taranaki ōku Iwi
Simon has spent the past 10+ years immersed in Māori economic development. Roles with the Federation of Māori Authorities and NZ Māori Tourism have provided Simon with strong relationships and a great deal of knowledge about a Māori economy now worth in excess of $50 billion. Currently Kaihautū – Māori Economy for Tourism Bay of Plenty, Simon is helping operators to transform cultural tourism in the region.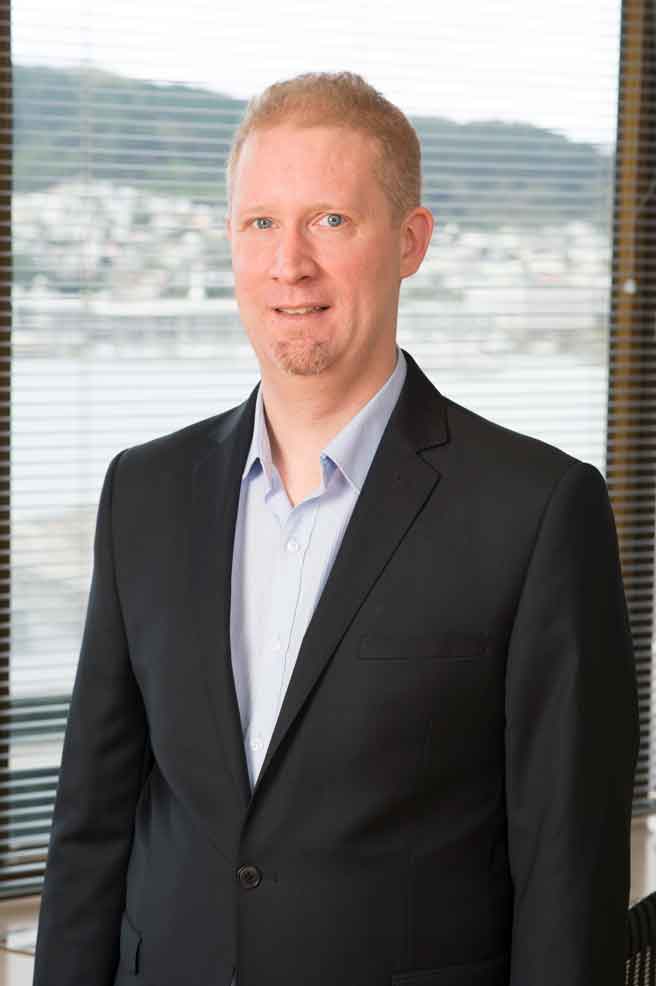 Quantitative Strategist - Kiwi Invest
Steffan is our Quantitative Strategist, responsible for the development of our quantitative portfolio analytics and undertaking quantitative research across asset classes to improve portfolios.
Steffan has significant experience in both quantitative analysis and quantitative strategy, including developing, executing and risk-managing rule-based strategies. He also has a broad knowledge of global financial markets, from shares and bonds to futures, swaps and options. He combines this knowledge with a pragmatic hands-on approach, bringing together technical analysis with fundamental market understanding and actual client requirements to create investment portfolios that are well-positioned to deliver superior returns over time.
Steffan joined us after nine years in London at AHL, one of the biggest managed futures funds in the world where his responsibilities were primarily in portfolio construction and risk management, and developing and managing the new research pipeline.
Steffan has a BSc in maths and physics, a Masters of financial mathematics (insurance maths) from Victoria University, and a PhD in mathematical finance (high dimensional option pricing) from the University of Tilburg in the Netherland.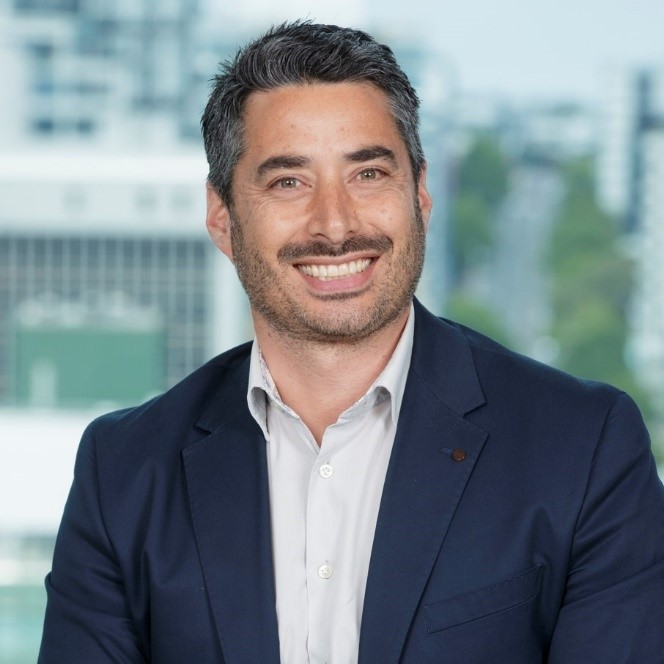 Tamarapa has extensive executive management experience and is a trustee on a number of Māori entities.
He is a Partner at Deloitte where he leads the Māori Consulting services.  Tamarapa is a problem solver and is passionate about the Māori sector and improving Māori outcomes by applying citizen centric design to business challenges. 
Tamarapa has experience in service design, operating model design, large scale programme delivery, strategic planning, feasibility assessments and programme and organisational reviews.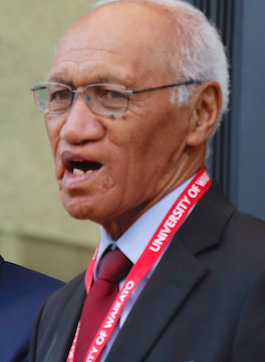 Kaumatua - Ngai Tamarawaho
Tamati Tata is a senior kaumatua of Ngai Tamarawaho, the mana whenua hapu for the Tauranga CBD area including the conference venue at Waikato University. The décor of the University foyer area owes much to their engagement with the hapu in the pre-planning stage. Tamati fills the role of kaumatua for the University on all formal occasions. He is an acknowledged expert in the hapu whakapapa.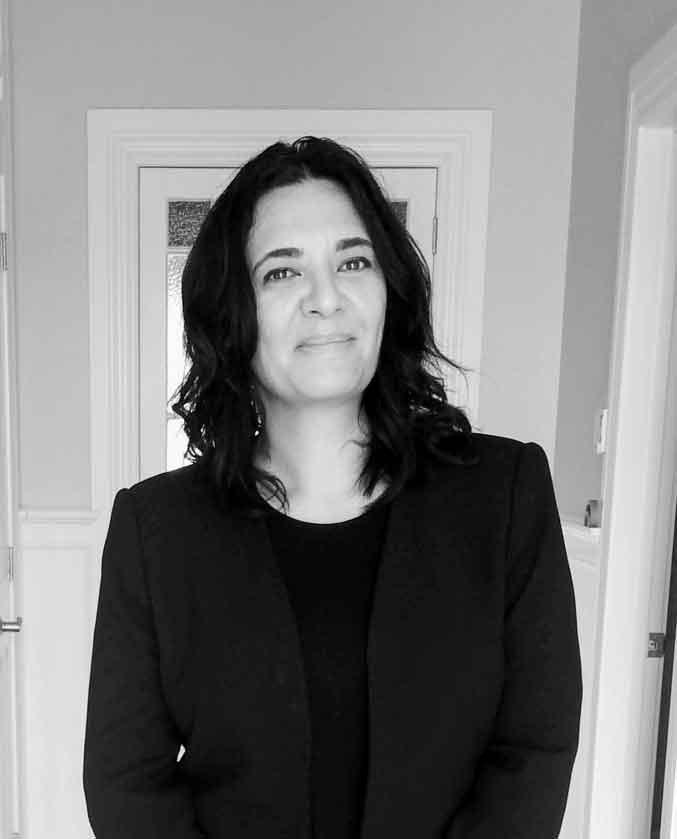 Tania is a member of the Māori Economic Development Advisory Board (MEDAB) which provides on-going stewardship, monitoring and evaluation of He Kai Kei Aku Ringa – the Crown-Māori Economic Growth Partnership strategy. The whakatauaki, He kai kei aku ringa was adopted by the Māori Economic Development panel in 2012 and provides a vision for a productive, innovative, and sustainable Māori economy driven by whānau and Māori Inc. MEDAB has social procurement as a key focus area, advocating for business and government settings that encourage investment in Māori businesses through support and their procurement.
Tania is the resident social procurement expert on MEDAB, leading The Southern Initiative's (subsidiary within Auckland Council) work on social procurement and employment and skills. She is a Social Intrapreneur, supporting and enabling social and community innovation in South Auckland. Addressing tough socio-economic challenges, Tania is a change-maker inside a massive bureaucracy.
Before moving to The Southern Initiative five years ago, she held strategy roles internationally. Tania has lived and worked in Dublin before settling in London for more than a decade, where she was Head of Policy at the Women's Resource Centre – the UK's leading umbrella organisation for the women's NGO sector and one of Britain's most admired charities. Tania is also a Senior Fellow with the indigenous-led Atlantic Fellowship for Social Equity based in Melbourne.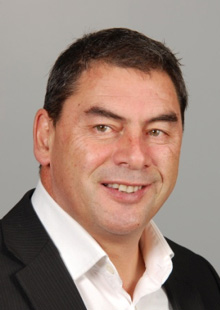 Temuera is of Ngati Tūwharetoa and Te Arawa descent and is the founder of TAHITO.
TAHITO is indigenous ethical investing, applying ancestral Maori knowledge to benefit future generations. TAHITO provides financial services with an ingenious ethical and sustainable focus. 
Temuera has been involved in asset management and investment advice since 1994 primarily working with Māori asset owning entities. Tem has developed a wealth of experience and knowledge in building businesses, finance, funds management, instilling values and culture, and driving strategy and relationships. Tem has either led or played a key role in numerous investment collaborations and partnerships.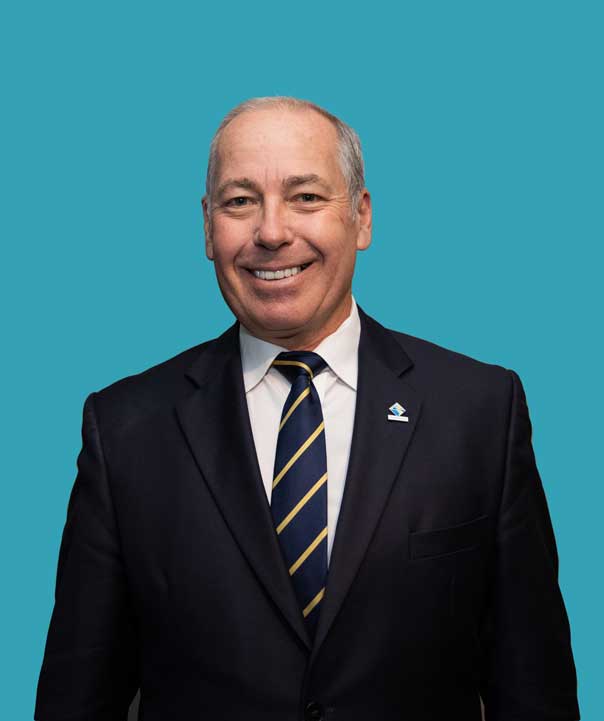 My vision is for a regionally, nationally and globally connected Tauranga – a bold, smart city that embraces partnerships, respects and connects our people, and nurtures our environment.
My priorities are to provide strategic leadership for managing Tauranga's growth while living my core value, "making the lives of others better". My experience includes CEO, director and chairman roles in the government and business sectors, as well as roles with not-for profit and the military. I will use this experience to help unite and grow our city under the banner of #taurangatogether #kotahitanga.
I grew up in Tauranga and have two wonderful adult children with my wife, the dynamic entrepreneur Sharon Hunter.
I love the ocean and keep fit in many ways.  I also enjoy riding an Indian Springfield motorcycle on the open road.  As a naturally social person, I love Tauranga's wealth of dining opportunities.
I'm humbled to serve the citizens of Tauranga.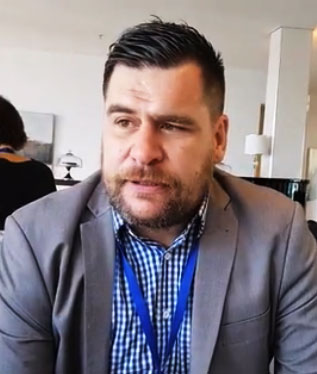 Managing Director - NATIVConnectioNZ
Raised in Whakatāne, William Stewart is an uri of Ngāti Awa, Te Whānau a Apanui, Ngāti Ranginui, Te Rarawa and Taranaki. 
William is unsure which part of his whakapapa he can attribute his rather large cranium to, but he is eternally thankful for the fantastic platform it provides him to where his many hats: William is the proprietor of boutique Māori communications agency Mauriora Marketing and PR Ltd, he is also co-founder and Managing Director of Māori tourism operation NATIVConnectioNZ. 
He is also the representative for Ngāti Hokopū ki Wairaka on Te Rūnanga of Ngāti Awa, but says his most challenging and enjoyable hat is as father to his three beautiful – but very haututu – tamariki.
Whakapiki i te Putea – Raising Maori Investment Capability Conference to be held in Tauranga 11 – 13 February 2020. The programme involves speakers with expertise in all facets of investment activity and is designed to put in front of attendees a full range of investment options. One important reason for the conference is the continuing downward trend in bank interest rates. Because so many of our organisations rely on term deposits as a default investment strategy – what can be put in front of those people with investment responsibility on behalf of their organisations. Waikato University, Tauranga